Reinventing Patient
Financial Care
Patient-Centric

Compassionomics
Patient-Centric

Compassionomics
ARxChange's Compassionomics, in the form of Adaptive Financial Assistance, tailors patient financial care to each indivdual's economic circumstances

ARxChange Adaptive Financial Assistance — How it Works — See HFMA — See Becker's — HFMA Podcast
"We now lead the market for helping providers address their self-pay challenges by integrating our operation and custom transformational capabilities with ARxChange"
— Deloitte
"Powered by ARxChange analytics, our enhanced patient analytics and engagement platform provides the optimal degree of performance visibility"
— Navigant (NCI NYSE)
"Together with our revenue cycle practice management, our clients now utilize advanced analytics from ARxChange that drive focused revenue improvements and increased margins"
— Eisner Amper
"Transformative intellectual property that appears to govern the entire structure of the market"
— Forbes
"The sophisticated wealth and economic analytics of ARxChange determine the truest portrayal of patients' financial resiliency and their optimal debt-settlement capacity"
— Huffington Post
"We've generated millions per year in incremental cash through ARxChange data-guided insurance discovery and patient revenue strategies"
— Major Academic Medical Center
"Combining our technologies with ARxChange delivers the market's most streamlined patient receivables solution through a single point of access"
— Payor Logic
"Given today's dynamic healthcare environment, we believe it is essential to offer new and innovated options like ARxChange"
— Georgia Hospital Association
"In today's challenging healthcare economy, hospitals require advanced financial solutions that reduce bad debt and drive margin improvement. ARxChange provides exactly that to hospitals"
— Tennessee Hospital Association
"Through an integrated solution suite including self-payment analytics, driven by big-data science and investment-grade performance, ARxChange helps South Carolina healthcare providers improve net revenue and performance of self-pay receivables'"
— South Carolina Hospital Association
Previous
Next
Who Are We
We solve healthcare's financial challenges by designing industry-leading, customized patient financial care and revenue systems. Our designs prioritize net revenue improvements, center around data-guided workflows, and emphasize the formation of fiscally-responsive, compassionate, cooperative payment dynamics throughout the entire patient financial journey.
ARxChange is widely recognized as the industry leader in delivering high-performing, fiscally-responsive, patient-centric revenue systems. For over a decade, ARxChange has pioneered patient revenue optimization systems and patented advanced analytic methods raising the bar and becoming today's standard. Those looking to optimize all patient financial transactions, while improving revenue, look to ARxChange first.
ARxPRO
---
Powered by our innovations in "Compassionomics", ARxChange Patient Revenue Optimization (ARxPRO) is an integrated suite of patient financial care, revenue optimization, and business intelligence applications. ARxPRO allows healthcare providers, revenue cycle firms, as well as patient finance and billing entities to institute the market's most advanced, decisive, and effective patient financial care and revenue systems available today.
Select Clients
---
We are proud to have some of the most well-known and respected clients in the market; and are equally ready to partner with you to achieve all your patient financial care, revenue, and operational goals.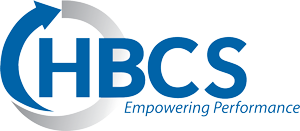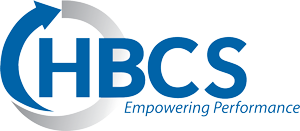 Today's standard in patient financial care